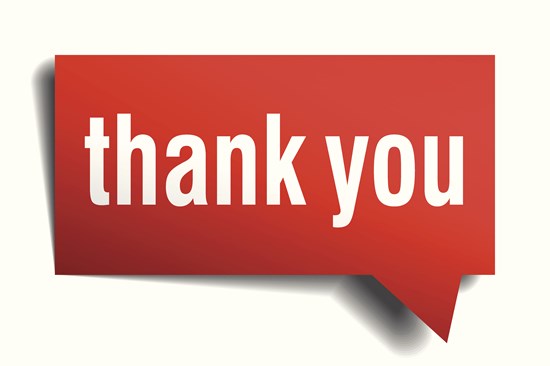 The outcome of the election was not what nearly half of Topeka voters hoped for. While I am disappointed, I am not down.
The experience has been wonderful and the support I received from so many has been humbling.
There are not enough words to express the gratitude I have for everyone who voted for me, walked doors, made phone calls, worked on mailings, donated, and overall helped this campaign.
To those who did not vote for me, your words of support in how our campaign was focused on issues and not attacks, is appreciated. While I know I was not your candidate of choice, I am glad we elevated the discussion and kept the debate to improving Topeka, and not useless rhetoric.
My family is wonderful and could not have been more supportive.
This campaign was never about me wanting to have a career in politics. It was based in my continued desire to work with my neighbors, the citizens of Topeka, to help Topeka reache its potential and be a City we are all proud to call home. That remains my focus.
I will continue to be a proud Topekan working with other Topekans to ensure City Hall hears our voices and focuses on the real issues that need addressed.
This City has a lot of work to do, and it can only happen if we work together.
Thank you to everyone. I appreciate all the support and look forward to seeing you around town.
News
Tuesday, September 12, 2017 2:20 PM
Spencer Duncan, candidate for Mayor, has announced initiatives he will pursue as Mayor to address Topeka's Mental Health Care & Substance Abuse Treatment.
"We have a responsibility to take care of those who struggle in ways that cannot be solved without access to specialized health care services," Duncan says. "Doing so is not only the right thing to do, but also keeps all citizens safer and reduces overall health care costs."
The Initiatives include:
· Advocating for KanCare Expansion
· Developing incentives for mental health professionals
· More crisis-stabilization services
· Enhanced public safety training
· Strong pre-arrest and post-arrest diversion programs
· Working with schools to broaden school mental health services
· Engaging state and local officials to stabilize Medicaid billing
· Lobby for the restoration of state grants
· Reducing administrative and regulatory oversight
· Stop the taking of assets

"This issue is one that has come up in several recent studies by outside groups examining our City. Topekans support taking care of citizens and I am a strong proponent of making sure our City is a beacon of hope and support for all Kansans," Duncan says.
---
Tuesday, July 25, 2017 1:32 PM
Spencer Duncan, candidate for Mayor, has announced initiatives he will pursue as Mayor to address Topeka's Public Safety.
"There is nothing more important than keeping people safe. It must be the top priority of city government, and every decision we make should be viewed through how it helps our citizens and allows them live safe and healthy lives," Duncan says.
The Initiatives include:
· Creating a Mayors Community Engagement Team
· Spending more time in our communities
· Improving Domestic Violence Victim Housing
· Developing a Firefighter Leadership Program and examining Firefighter Ambulance Services
· Anti-Bullying Programs
· Truancy Reduction Partnerships
· Solving the App Programs Problem for Police Officers
· Adequately Staffing our Police Department
· Strengthening Mental Health Programs
· Cracking down on Abandoned Properties
· Reducing Recidivism
· Better managing diversions and probations
· Community Patrol Stations
· Decriminalization

"We have to be aggressive about our crime issues and talk about our problems publicly. Elected officials need to be a strong voice in fighting criminals, supporting public safety officers and being receptive to citizens when they have concerns about our programs," Duncan says.
---
Wednesday, July 19, 2017 2:58 PM
Spencer Duncan, candidate for Mayor, has announced initiatives that he will pursue as Mayor to help address Topeka's Affordable Housing needs.
"Taking care of people should be City Government's number one priority," Duncan says. "We must make sure that every Topekan has a safe and healthy place to live."
The Initiatives include:
· Housing Trust Fund
· Community Land Trusts
· Increased support of Non-Profits
· Curb Property Tax Inflation
· Think Small!
· Tiered Code Enforcement
· Advocate for Federal Policy Changes
· Developer Incentives
· Mandatory Impact Statements for Developments
· Public Transportation Incentives for Developers/Owners

"A lack of affordable housing in our City is reaching crisis levels." Duncan said. "Addressing the problem aggressively is best for the lives of our citizens. Working on this issue benefits us on many levels, from giving people safe places to live, to growing our workforce, to creating safer neighborhoods, to helping us educate children more effectively. This must be a top priority for our next Mayor."
The document "Mayoral Initiative: Affordable Housing" is attached. You can also view it online at http://duncanfortopeka.com/issues
###
---
Sunday, July 16, 2017 2:52 PM
Spencer Duncan, candidate for Mayor, has announced a campaign that reminds elected officials to put forth initiatives that Go Big and continue to untap Topeka's unlimited potential.
"Topeka is not a second class city and we cannot allow anyone to ever suggest otherwise," Duncan says. "We have wonderful people doing tremendous things. City government needs to better support the efforts of its citizens while putting forth Big initiatives to address our needs."
The campaign is a way to remind other elected officials that Topeka can accomplish great things. We must #goBIGtopeka as we:

# Take care of all Citizens
# Improve roads and infrastructure
# Retain & Create Jobs
# Provide safe, healthy housing
# Protect the rights of All citizens
# Strengthen Public Safety
# Remove blight & abandoned properties
# Fight criminal activity
# Support schools and educators
# Help citizens access heath care
# Better wages
# Create new Quality of Life opportunities

"No matter how small the endeavor, we must Go Big!" Duncan says. "In everything we do, we must #goBIGtopeka with the knowledge that the only limits we have in our city are those what we place upon ourselves. City officials should not always take the easiest path and must always work toward bold solutions."
The document "Mayoral Initiative: #goBIGtopeka" is attached. You can also view it online at http://duncanfortopeka.com/issues
###
---
Monday, July 10, 2017 5:07 PM
Official Statement from Spencer Duncan on Westar Energy & Great Plains Energy Merger Announcement.